Historically, school improvement efforts have primarily focused on technical factors such as grades and test scores while neglecting the social components of a school's culture, such as trust and commitment. The 5Essentials changes that reality.
The 5Essentials System
The 5Essentials is a research-based and practice-proven school improvement system that provides data and insight into schools' organizational strengths and areas of opportunity across the five essential factors for school improvement: Effective Leaders, Collaborative Teachers, Involved Families, Supportive Environment, and Ambitious Instruction. Researchers have found that schools strong on at least three of the five essentials were 10 times more likely to show substantial gains in student learning over time than schools weak on three or more of the five essentials. Research also shows that a persistently low score in even just one of the five essentials reduced the likelihood of improvement to less than 10 percent. The 5Essentials System is composed of:
 
The 5Essentials Survey
A diagnostic assessment of a school's culture and climate designed to identify organizational strengths and areas of opportunity on the five essential factors that drive shool improvement. It measure changes in the organizational conditions that are necessary for school improvement and predicts a schools' success in improving student outcomes. 5Essentials Survey reports are individualized and show multi-year trends that allow schools to dig into their data, formulate strategic actions, and track their improvement. Explore the 5Essentials Reporting Site.
 
5Essentials Professional Learning
5Essentials Professional Learning develops networks of school leadership teams through collaborative data analysis, school improvement planning and other key school culture and climate topics. 5Essentials Professional Learning includes three types of supports:
School Improvement Series
A six session series over two years designed to help educators analyze their 5Essentials data within a cycle of improvement and apply the data to coherent school improvement plans.
Targeted Development Sessions
Training on evidence-based strategies for improving school performance on specific 5Essentials Measures, such as Student-Teacher Trust and Collaborative Practices
On-Site Support 
School Culture Inquiries designed to assess the on-site conditions necessary for school improvement, as well as learning walks and cross-site visits focused on specific areas of opportunity.
5Essentials in Action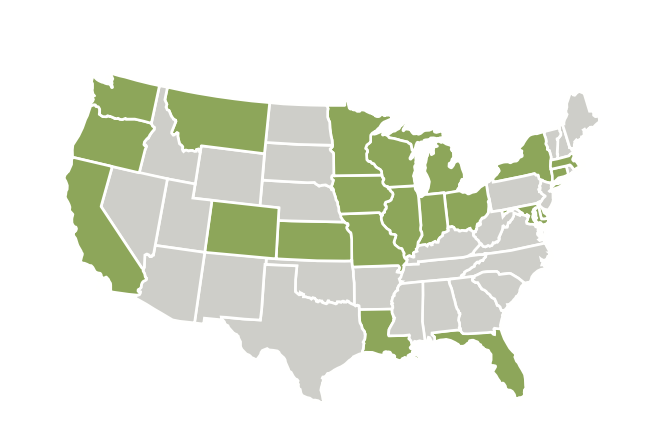 5Essentials' Reach
The 5Essentials Survey has been administered in over 6,000 schools across the country, with over 7 million students, teachers, and parents completing the survey and contributing to school improvement processes. The 5Essentials System is implemented statewide in Illinois and is cited in the state's Every Student Succeeds Act (ESSA) school accountability plan. 
5Essentials School Leadership Coaching in Chicago
In Chicago, the 5Essentials System has gone even deeper. Through philanthropic support, UChicago Impact's team of 5Essentials School Leadership Coaches have provided a cohort of Chicago public schools with leadership coaching designed to support school leaders in building the critical skills, knowledge, and capacity to be effective stewards of school improvement. Learn more about 5Essentials School Leadership Coaching.
School Stories
Fairfield Elementary Works to Foster Strong Student-Teacher Relationships
Strengthening Trust Among Adults at Pasteur Elementary
McPherson Works to Improve Student-Teacher Relationships