Highlights From the Field: Kicking Off the STEP Español Research Project
We wanted to take a moment to share some of our recent work with you. We hope you will read on to learn more about our ongoing efforts to support educators in their work to improve school and student outcomes.
July 11, 2019
Co-CEO Elliot Ransom Reflects on How Cultivate Data Could Have Improved His Classroom Practices
In our previous newsletter, we shared exciting news about our ongoing partnership with the University of Chicago Consortium on School Research to develop and test Cultivate, a new survey designed to help educators understand the link between learning environments and grades. As part of this work, UChicago Impact's Co-CEO Elliot Ransom reflected on his time as a classroom teacher and what he may have done differently if he had access to Cultivate data. He explores how his well-intentioned "A's and B's Because I Tried" Club may have actually been a series of missed opportunities to support student learning.

Given the right data, teachers will gain the insight needed to more deeply reflect on how their daily practices—from the way their classrooms are organized to their use of culturally relevant content to influence students' academic mindsets—affect academic achievement.

Elliot Ransom, Co-CEO of UChicago Impact 

The development of Cultivate was made possible, in part, by the I.A. O'Shaughnessy Foundation.

Read more
Kicking Off the STEP Español Research Project
Starting in the fall, with the support of the Square One Foundation, the STEP Español team will be working with multiple schools to collect the data needed to test and validate the brand new STEP Español assessment. STEP Español is a research-based formative assessment system designed to identify students' literacy development and proficiency in Spanish. STEP Español's assessment series, "Construir y Estabilizar" is intended for Kindergarten - 3rd grade students and designed to inform teachers about students' progression against the foundational literacy skills necessary to build a strong foundation for subsequent Spanish literacy development.

The STEP Español Research Project is expected to take 2-4 years and the schools participating will be invaluable partners in creating a cutting edge, research-based literacy support that will help level the playing field for Spanish-speaking students.

Learn more about STEP Español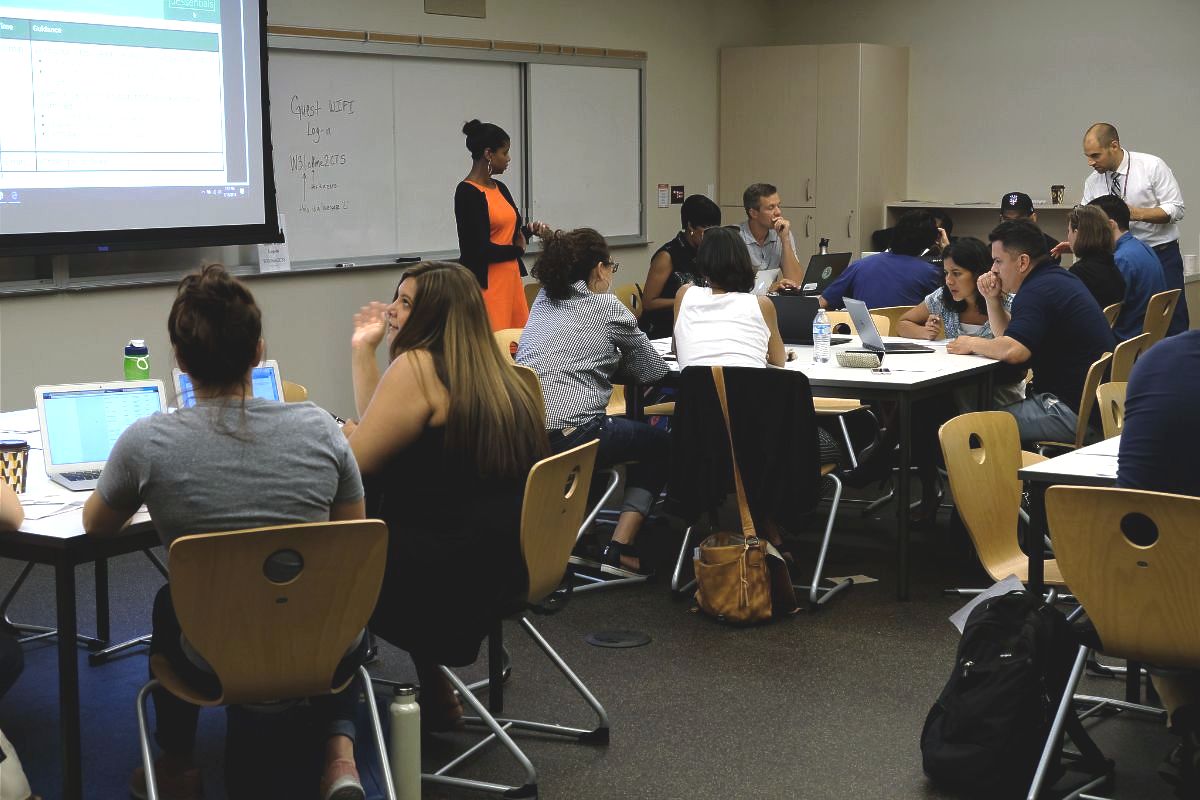 Another Year of 5Essentials School Leadership Coaching Yields Impressive Results for Chicago Schools
During the 2018-2019 school year, UChicago Impact's 5Essentials School Leadership Coaches supported 50 school leadership team members across Chicago in their efforts to drive sustainable school improvement. With the support of The Chicago Public Education Fund, GROWCommunity, and the Lewis-Sebring Family Foundation, UChicago Impact's leadership coaches utilized the 5Essentials to provide coaching for school leaders to build the critical skills, knowledge, and capacity needed to help make their schools better.

At the end of the school year, 87 percent of partner schools achieved growth on at least one prioritized 5Essentials Measure that outpaced the Chicago Public Schools district's growth on the same Measure. Additionally, 88 percent of partner school leaders reported that the coaching and support provided by UChicago Impact led to positive changes in the mindsets and practices of their administration and staff.

Since the program's start in 2015, 5Essentials School Leadership Coaches have supported 45 schools across Chicago, hosted over 40 professional learning sessions on using 5Essentials data to drive school improvement, and presented their coaching model at five national conferences, including the Carnegie Foundation's Summit on Improvement in Education.

This coming school year, UChicago Impact will serve a smaller group of school leaders with 5Essentials School Leadership Coaching across different geographical contexts. It has been an honor to support many school leaders throughout Chicago in their efforts to drive school improvement and we look forward to the next phase of this work!

UChicago Impact to Present at the ILASCD's Social-Emotional Learning in Schools Summit
UChicago Impact's Co-CEO Elliot Ransom and Director of Technology and R&D Orrin Murray have been invited to speak about the power of Cultivate data and the connection between learning environments and students' grades at Illinois Association for Supervision and Curriculum Development's Social-Emotional Learning in Schools Summit. The Summit brings together national and regional practitioners to discuss the latest insights from and best practices in schools. The Summit will take place July 17-18 in Oak Park, Illinois. Learn more and register here. 
---
Sign up for the UChicago Impact newsletter and learn more about our ongoing efforts to support educators in their work to improve school and student outcomes.